Solutions for every
business travel program
Business Travel Management
Solutions for every business travel program
We simplify the conversation around managed business travel, showing you how to combine capabilities and services to deliver or improve on your program goals. Review your current program or design what it might look like in the future. Focus on a single area or make plans across the entire program. Wherever you are today, there's a solution to help you get where you want to go tomorrow. Get started
Contact us if you have any questions, or if you'd like to know more about our solutions for business travel management.
Trending
You've seen the headlines: Hundreds of flights removed from schedules. Thousands of delayed or cancelled planes. Hours-long queues at check-in, security and baggage claim. Even longer customer support hold times. Travel is chaotic.
Join now »
Trending
BCD has expanded a multiyear partnership with FairFly, the market-leading technology and artificial intelligence that powers BCD Air Price Assurance (APA). APA predicts when fare changes will occur and automatically cancels and rebooks tickets at lower rates. With FairFly's global automated GDS coverage, BCD will be able to offer APA to all BCD customers. The technology helps save time and generates savings up to 4.8% of overall air spend with zero disruption to the traveler.
Join now »
Trending
Are you headed to GBTA Convention 2022 Aug. 14-17, in San Diego? We asked some of our GBTA convention veterans how to make the most of the experience. Their advice: make a plan, step outside your comfort zone, enjoy the festivities (but not too much) and rest.
Join now »
Travel smart. Travel well.
The travel industry is showing signs of slow but steady recovery. Business travelers are increasingly voicing their desire for human connection and face-to-face interactions. Travel teams are building or changing traveling policies to address the days' top concerns: sustainability, people risk management, geopolitics, the need for adaptable digital solutions and more. All while they increase travelers' confidence, take care of people and protect the company's interests.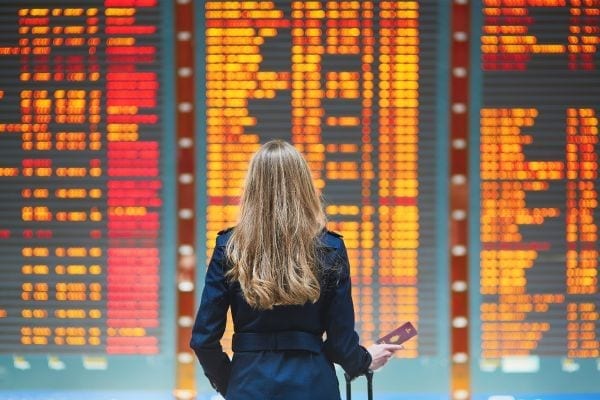 What you need to know reports
These reports present a roundup of what's been happening to airlines in the world over the last month as travel restrictions begin to ease.
Read more »
What you need to know reports
While it may still be some time before the metaverse becomes mainstream and the real benefits are realized, travel companies are already beginning to engage with it. Find out what you need to know about the metaverse and how it could impact travel.
Read more »
What you need to know reports
The pandemic isn't the only risk business travelers may face. Hurricanes, civil war, terrorism, and kidnapping are still real and present dangers. Travel is coming back; make sure you're prepared with essential information for these times of uncertainty and change.
Read more »
With travel risks and requirements seemingly changing by the minute, real-time information is a must-have for confident decision-making. That's why we've created the COVID-19 Information Hub—a newly launched resource to help travelers and travel managers make smart, confident decisions in a constantly changing business travel landscape.
Webinar
Learn about CO2 emissions, climate change and steps you can take to reduce or offset your travel program's carbon footprint. Two subject matter experts from Climate Neutral Group provide valuable tips on how to help your travelers make the most sustainable choices.
Join now »
Webinar
With international travel restrictions easing, travellers are ready to reconnect in person. As we move towards recovery and navigate the ever-changing travel landscape together, how can we do so comfortably and confidently?
Join now »
Webinar
As countries carefully lift travel restrictions, travelers are ready to reconnect in person. Travel managers now face the challenge to reboot their travel program with a renewed focus on traveler health and safety.
Join now »
Recognized by the industry
We're honored that our work, members and company are repeatedly recognized by the travel industry and organizations. Find out more