Solutions for every

business travel program
Business Travel Management
We simplify the conversation around managed business travel, showing you how to combine capabilities and services to deliver or improve on your program goals. Review your current program or design what it might look like in the future. Focus on a single area or make plans across the entire program. Wherever you are today, there's a solution to help you get where you want to go tomorrow. Get started
Contact us if you have any questions, or if you'd like to know more about our solutions for business travel management.
Recognized by the industry
Stay up to date with news, trends and insights from BCD Travel and the business travel industry.
Oliva Ruggles-Brise isn't a fan of waste – or wasting time. In her first 100 days as BCD Travel's Vice President of Sustainability, Ruggles-Brise has mapped a path to grow BCD's accountability across the entire sustainability program. In a Q&A, Ruggles-Brise shares her plans to make BCD the world's most sustainable TMC. Spoiler alert: communication is key.
Read more »
Ajay Singh, vice president, digital payment and expense product development at BCD Travel, was featured in a Skift article covering payment and expense trends in business travel. He weighed in on how digital payment solutions can boost program efficiency, reduce costs and improve employee satisfaction.
Read more »
How a global pharmaceutical customer raises the patient centricity bar with dedicated end-to-end service
Read more »
Latest travel management resources
Surviews
Insight into travel buyers' experience creating and managing TRM programs and how ISO 31030 can help with duty of care.
Read more »
What you need to know reports
The first edition of the Travel Market Report. Read the latest developments and trends including hotel average daily rates, airline average ticket prices and the return of travel in China.
Read more »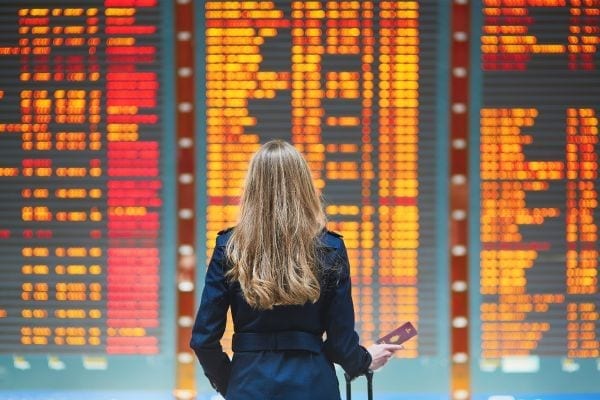 What you need to know reports
These reports present a roundup of what's been happening to airlines in the world over the last month as travel restrictions begin to ease.
Read more »
With travel risks and requirements seemingly changing by the minute, real-time information is a must-have for confident decision-making. That's why we've created the COVID-19 Information Hub—a newly launched resource to help travelers and travel managers make smart, confident decisions in a constantly changing business travel landscape.
When entertainment is your business,
every detail has to be right.
For more than 40 years, leading artists, sporting teams, labels, media and production companies have trusted us with their travel.
We provide a broad array of global services tailored to your entertainment travel needs. That means a smoother experience for your travelers and greater savings for you.
The benefit to you is that we provide the high-touch, white-glove service of a boutique firm with the global scope, investments in innovation and creativity of one of the world's largest and most admired travel management companies.
Film & TV Productions
The world's leading film and television production companies trust us to handle their fast-paced travel needs, from pre- to post-production.
Click Here
Publicity & Promotions
The world's leading publicity and promotional agencies trust us to handle their fast-paced travel needs, from press junkets to galas and everything in between.
Click Here
Music & Touring
The industry's hottest artists and labels rely on us to make their music and promotional tour travel effortless.
Click Here
Creative, Artist & Talent
The industry's top influencers rely on us to make travel effortless and help them manage unpredictable schedules.
Click Here
Sports & Gaming
At BCD, we focus on becoming an extension of your team and delivering unrivaled experiences.
Click Here
Media
The world's leading media companies trust us to handle the complex needs of their travel programs.
Click Here
A leading multinational consulting firm had a particular set of challenges in Belgium. Their complex booking and expense process was driving up invoice errors and travel costs. The cumbersome process required manual approvals and administration through an on-site agency setup…
Read more »
Learn how BCD implemented Trip Authorization, enabling Safran to easily adapt their approval process to constantly changing risks and comply with duty of care.
Read more »
Read how BCD implemented Cytric, integrated with TripSource hotel content, enabling Holcim to solve functional issues with their online booking tool, which caused travelers to book hotels outside of the travel program.
Read more »
We support customers across the healthcare spectrum through our Life Sciences Center of Excellence.
As the leading life sciences travel management and meetings company, we service over 100 organizations in this sector across travel, meetings and consulting, including 90% of the top 20 pharmas in the world.