Solutions for every

business travel program
Business Travel Management
We simplify the conversation around managed business travel, showing you how to combine capabilities and services to deliver or improve on your program goals. Review your current program or design what it might look like in the future. Focus on a single area or make plans across the entire program. Wherever you are today, there's a solution to help you get where you want to go tomorrow.
Get started
Contact us if you have any questions, or if you'd like to know more about our solutions for business travel management.
TripSource® from BCD Travel earned its fifth consecutive gold Stevie® in the American Business Awards® (ABA) for best Travel App & Mobile Website. BCD's COVID-19 Information Hub won a silver Stevie for Most Valuable Technical Innovation. The American Business Awards is the premier accolade for excellence in U.S. business, honoring organizations of all sizes and industries.
Read more
Travel smart.
Travel well.
The travel industry is showing signs of slow but steady recovery. Business travelers are increasingly voicing their desire for human connection and face-to-face interactions. Travel teams are building or changing traveling policies to address the days' top concerns: sustainability, people risk management, geopolitics, the need for adaptable digital solutions and more. All while they increase travelers' confidence, take care of people and protect the company's interests.
What you need to know reports
The pandemic isn't the only risk business travelers may face. Hurricanes, civil war, terrorism, and kidnapping are still real and present dangers. Travel is coming back; make sure you're prepared with essential information for these times of uncertainty and change.
Read more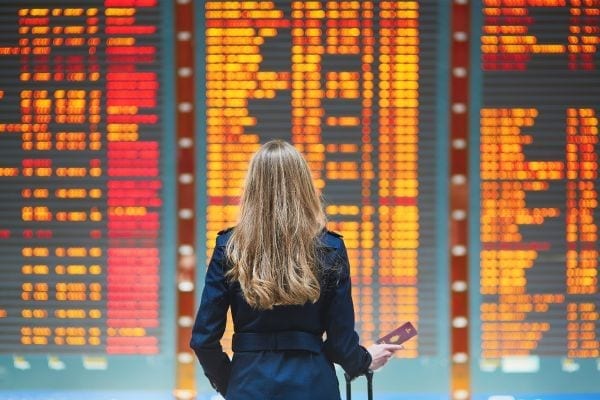 What you need to know reports
These reports present a roundup of what's been happening to airlines in the world over the last month as travel restrictions begin to ease.
Read more
Surviews
With this survey we aimed to explore the importance of physical and mental wellbeing for business travelers and look at a variety of support measures that may improve travelers' lives.
Read more
With travel risks and requirements seemingly changing by the minute, real-time information is a must-have for confident decision-making. The award-winning COVID-19 Information Hub help travelers and travel managers make smart, confident decisions in a constantly changing business travel landscape. Download COVID-19 Information Hub brochure. 
Webinar
Learn about CO2 emissions, climate change and steps you can take to reduce or offset your travel program's carbon footprint. Two subject matter experts from Climate Neutral Group provide valuable tips on how to help your travelers make the most sustainable choices.
Watch now
Webinar
With international travel restrictions easing, travellers are ready to reconnect in person. As we move towards recovery and navigate the ever-changing travel landscape together, how can we do so comfortably and confidently?
Watch now
Webinar
As countries carefully lift travel restrictions, travelers are ready to reconnect in person. Travel managers now face the challenge to reboot their travel program with a renewed focus on traveler health and safety.
Watch now
Recognized by the industry
We're honored that our work, members and company are repeatedly recognized by the travel industry and organizations.