While it may still be some time before the metaverse becomes mainstream and the real benefits are realized, travel companies are already beginning to engage with it. Find out what you need to know about the metaverse and how it could impact travel.
Read more »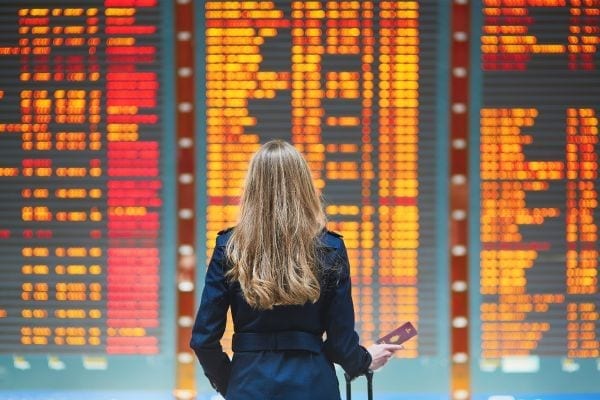 These reports present a roundup of what's been happening to airlines in the world over the last month as travel restrictions begin to ease.
Read more »
Laws, attitudes and cultural norms can affect the safety and security of business travelers who are members of the LGBTQ+ (lesbian, gay, bi-sexual, transgender and queer) community. Use planning, education and the support of your company and travel program to promote safety for LGBTQ+ travelers.
Read more »
Webinar
Learn about CO2 emissions, climate change and steps you can take to reduce or offset your travel program's carbon footprint. Two subject matter experts from Climate Neutral Group provide valuable tips on how to help your travelers make the most sustainable choices.
Read more »
Webinar
With international travel restrictions easing, travellers are ready to reconnect in person. As we move towards recovery and navigate the ever-changing travel landscape together, how can we do so comfortably and confidently?
Read more »
Webinar
As countries carefully lift travel restrictions, travelers are ready to reconnect in person. Travel managers now face the challenge to reboot their travel program with a renewed focus on traveler health and safety.
Read more »
BCD Travel office in Switzerland
Kent Gränicher
Director BCD Travel Switzerland
T: +41 44 529 27 27
E-Mail: [email protected]
Alexander Baas
Senior Operations Manager Switzerland
T +41 44 529 27 30
E-Mail: [email protected]
BCD Travel Suisse AG
Thurgauerstrasse 39
CH- 8050 Zürich
Commercial register number: CH-020.3.025.482-4
T: +41 44 529 24 00*
eMail: [email protected]*
* Please note that neither bookings, rebookings, nor cancellations can be made here.