See why people join and stay at our company, get to know our culture and discover life at BCD.
See why people join and stay at our company, get to know our culture and discover life at BCD.
Who we are today has been shaped by everywhere we've been. And just like we plan the journey for our travelers, we're all on a journey in our careers and life at BCD. ​Just like our travelers, it's not about the destination, it's about the experiences in between and connections we make that matter. It's about the journey. And we like to make this journey as fun and rewarding as possible. Join us.
Our values power everything we do​​
Our company strategy starts with our values and the people who live them.
Collaboration connects us.
We challenge and improve together.
We are purposeful in how we innovate and what we create.​
We operate openly and foster transparency. Our word is our bond.
Passion powers and inspires us.
We love and believe in what we do.​
We give ourselves and others the tools, skills and creative freedom to grow and flourish.​
Get to know some of your new colleagues
Discover how they experience work and life at a global travel management company like BCD Travel.
Our commitment to
diversity, equity and inclusion
We believe there is a place for everyone at BCD.​ We celebrate the different voices, backgrounds and perspectives in our global workforce and we promote awareness & education of DE&I ideas, experiences, perspectives, and voices. We motivate teams to thrive, whereby everyone feels safe and welcome. And we stimulate and create respectful environments where everyone is valued.
Based in every region across the world, these individuals work together, drawing on their breadth of experience, their diverse backgrounds and their individual insights to bring a positive impact to our people's lives and help embed DE&I across every employee experience.
Sustainability is at the core of everything we do​
Our vision is to be the world's most trusted, innovative and sustainable TMC. We have a passion for sustainability that sees us focus on the next, next generation. At BCD, sustainability is part of our DNA and touches everything we do. From ethical business practices, human rights initiatives and our environmental impact strategy to promoting employee development, sustainable business travel and traveler well-being – we're committed to doing good when we do business.
By becoming part of the BCD team, you can...
Get involved in one of our Making a Difference projects
that support local children's charities – today we support over 30 local organizations.
Become part of our Human Trafficking Awareness Committee,
working with our partners ECPAT, A21 and Anti-Slavery International to help prevent modern slavery.
Take part in BCD's initiatives for key sustainability events
cross the year, such as World Wildlife Day, World Environment Day and the A21 Walk for Freedom.
Join our sustainability community
where we share tips to create more sustainable behaviors, sustainability app recommendations and much more – learn from your colleagues and be part of a sustainability movement.
Work for a global organization that is taking climate impact seriously,
with a certified global environmental management system and a science-based target validated by the Science-Based Targets initiative.
Our employees' wellbeing matters
We're committed to raising awareness, inspiring and motivating our employees to look after their wellbeing and ultimately thrive at work. From focus Fridays to wellbeing connect sessions, from team wellbeing challenges to relaxation techniques, we support our people in their physical, emotional and social wellbeing.
A work-life balance that works for you and for us​
We know the importance of work-life balance so we've created a virtual working environment that supports people connecting and working efficiently around the globe. This allows for strong relationships with your colleagues wherever they are: remote, hybrid or working from the office.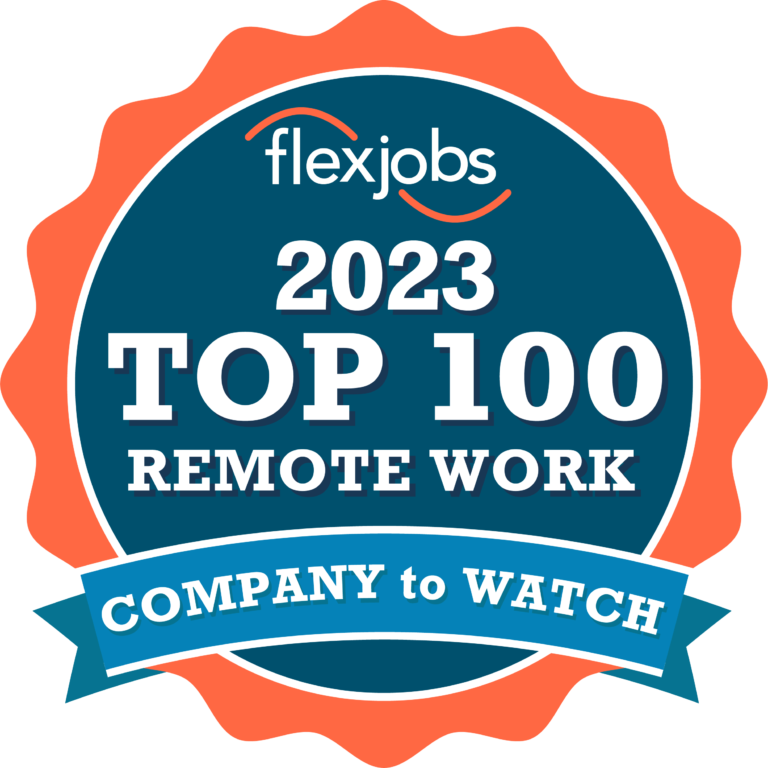 Proud to be in the top 100 companies for remote work
We're proud to be named to FlexJobs' 10th annual list of the Top 100 Companies to Watch for Remote Jobs in 2023. We're number 11 of the 100 companies that had the highest number of remote job openings throughout 2022.
One of our core values is "Feed the future". When we give others the tools, skills and opportunities to succeed, they flourish. When we give ourselves the same, we're unstoppable. So whether it's self-driven learning (with access to providers including LinkedIn Learning), following a learning program designed for you and your role, or simply learning from colleagues around the world, you'll find endless opportunities to develop at BCD.
Part of the team from our Bangalore (India) office in training