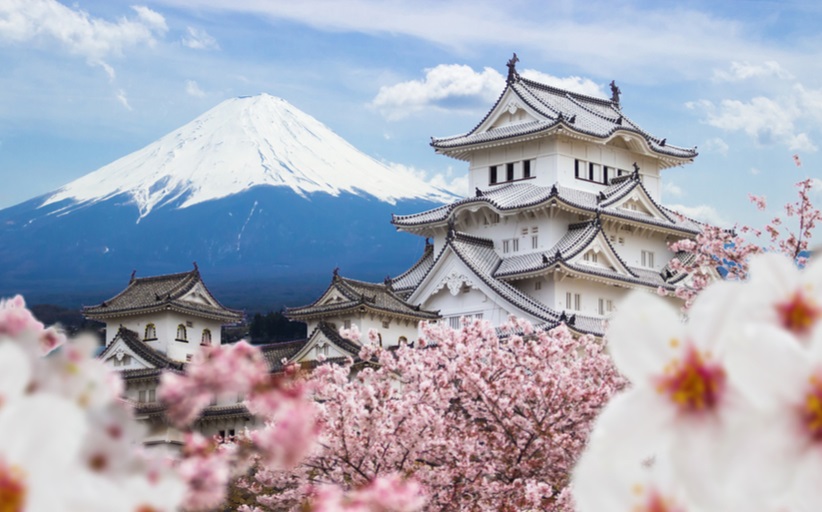 Inbound international travelers drive growth in Japanese business travel market.
Companies spent US$87 billion (more than ¥32 trillion) on travel to, from and within Japan in 2018. Domestic travelers account for 68% of all spending, a share that's declining as inbound travel increases. Between 2013 and 2018, business travel spending expanded, on average, by 3.4% per year. Spending on domestic trips grew by less than 1% annually. But spending on business trips to Japan soared by 22.5% a year. Corporate travel spending is expected to average 3.4% annual growth through 2023. Japanese corporate travelers' spending on domestic and outbound trips should help ease the effects of a slowdown in inboard travel.
Download the 2019 Industry Forecast, with region-specific reports and infographics available in six languages. Ask how BCD Travel can help you get travelers to emerging and established markets all over the world.
Economic environment
Economic growth and business travel spending
Click on image to enlarge
Japan is the world's third-largest economy, although its economic output is now only a third of Asian rival China.
Growth has been as high as 2% in recent years, but Oxford Economics expects just 0.5% expansion in 2019.
Exports are weak, hampered by a drop in Chinese demand and deceleration in the information technology sector. Japan also is negatively affected by increased protectionism in some of the world's leading economies.
Economists predict a consumption tax increase scheduled to start in late 2019 could dampen growth even more, although the government has planned measures to offset the effects.
Air
International travel
Click on image to enlarge
International travel to and from Japan expanded by almost 70% between 2013 and 2018, averaging annual growth of 11% a year.
Since 2013, Japan has shifted from an outbound to an inbound market, as international trips from arriving travelers rose from 31% to 56%. Chinese tourists have driven the strong growth in inbound travel. Between 2013 and 2018, their numbers increased 45% per year.
While growth in Chinese arrivals is expected to slow significantly through 2023, strong performances from Australia, the Philippines, Singapore, Canada and the United Kingdom show Japan's broadening appeal as a travel destination. The upcoming 2019 Rugby World Cup and 2020 Olympic Games are draws; Japan is anticipating 40 million visitors in 2020.
All Nippon Airways (ANA) is the country's largest airline. It also owns low-cost carriers Peach and Vanilla Air, which are merging under the Peach brand. ANA holds a minority interest in LCC Skymark Airlines.
It's next-largest rival is Japan Air Lines (JAL), which includes Japan Air Commuter, Japan TransOcean Air and low-cost carrier Jetstar Japan, a joint venture with Qantas. JAL is planning to launch Zipair Tokyo in 2020. The low-cost carrier will initially fly from Tokyo Narita to Bangkok and Seoul before expanding its network to long-haul destinations in Europe and North America.
Low-cost carriers AirAsia Japan and Spring Airlines Japan provide limited competition to ANA and JAL in domestic and regional markets.
Accommodation
Hotel demand
Click on image to enlarge
Between 2013 and 2018, demand for hotel accommodation in Japan expanded by 12%, bolstered by a 172% surge in demand from international travelers.
Travelers from China and South Korea each account for more than a fifth of international demand. Some of the strongest new growth in demand is coming from Australia, the U.K., France and Canada.
Japanese hotel chains dominate supply, with local companies in the top five positions.
APA Hotels is the largest player, depending heavily on affiliated hotels, with 164 unbranded properties in its network of 362 hotels.
Japanese chains such as Super Hotels, MyStays Hotel Management, Dormy Inn and Sunroute Hotels supply the midscale and upper midscale markets. Choice Hotels is the leading global chain in this segment.
Hotel chains are expanding their presence in regional markets, but a shortage of labor means they're focusing on limited-service hotels.
Indian hotelier Oyo has announced plans to expand in the Japanese market.